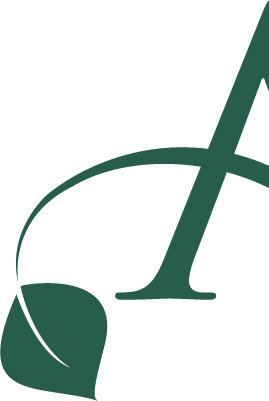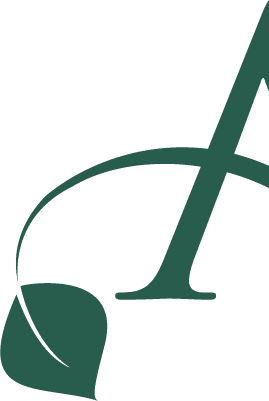 Uniform Guidelines for 2021/2022
Uniform Guidelines for 2022/2023
Uniform Vendors:
**Donald's Uniforms is a new vendor for Aspen Academy!  They are a brick and mortar store located in St. Paul and in Eden Prairie.  They can carry all our items (except for our Lands' End Evergreen) including our plaid. Donald's Uniform Preferred Card Flyer**
Optional Spirit Wear:
Aspen Students wear uniforms because:
Uniforms increase school spirit and community by fostering a sense of belonging and pride in the school.
Uniforms increase campus safety and security: our administration/teachers can easily identify students or strangers who are not in uniform.
Uniforms increase acceptance for all students: we place an emphasis on "who you are" and not "what you wear". Uniforms help to eliminate elitism. No one student is "better" because of what he or she wears.
Uniforms help students come with a mindset for work. It is Aspen's belief that a student's education is their "job," and that they should dress for work, not play.
Uniforms improve academics. There is a reduction of time spent on discipline – and increase time for teaching. Aspen stresses "books", not "looks".
We expect Aspen students to be in uniform during school hours and on field trips unless otherwise notified.
The tops are an all-white. black, or evergreen polo or turtleneck. Bottoms are khaki pants, shorts, skorts, or skirts.  Girls may also wear a green plaid jumper or a green polo dress.   There are some additional options for our middle school students (grades 5-8).  Please see the Uniform Regulations form for more detailed information.  For more specific information and dealers who carry our uniform, please contact the office. Also, if families could please label their items it will help return lost clothing to your student. Thank you!
Frequently Asked Questions
What are Aspen Academy's uniform colors?
Evergreen, black or white for polo shirts, turtlenecks and sweaters; khaki for pants, shorts, skorts and skirts; girls may also choose to wear green plaid jumpers or skorts or skirts.
How do I know which green to order?
Land's End is the ONLY approved vendor for green colored polo shirts and sweaters. We call this color Evergreen.
What if what I order now doesn't fit my child come August?
We recommend you keep all tags and shipping materials intact and consult the vendor in the event you need an exchange. All our vendors have excellent return and exchange policies for non-monogrammed items.
Do I need to monogram tops with the Aspen Academy logo?
No, monogramming shirts and sweaters with the Aspen Academy logo is optional but can be done by Donald's Uniforms (on white), Schoolbelles (on white), or Lands' End (on both Evergreen and white) for a small additional fee.
What if the polo shirt has a small animal or flower embroidered on it, is this okay?
No. The ONLY accepted logo is the Aspen Academy logo.
Does the school recommend one vendor over another?
No. Aspen Academy does not endorse any one vendor; however, the school will receive back a percentage of total sales from Land's End.
Can my child wear his/her white oxford shirt that buttons up the front?
No. The approved tops for boys and girls are polo style shirts with a fold-over square or rounded collar as detailed in the School Uniform Regulations.
 Can the girls wear Capri pants?
No. Capri pants are not an accepted pant style, there are simply too many style variations with that pant length.
My child has a white cardigan that has a hood, is this acceptable?
No. We do not allow hoods on any sweaters per the dress code. While some vendors may have hooded sweater available in the Aspen colors, they are not an approved item. Please refer to the School Uniform Regulations for additional information.
Which items are not acceptable as part of the school uniform?
As per the uniform policy, policy number 504, items that students should not wear to school include:
Outdoor wear including hats and caps and boots.
Ripped or torn clothing
Cargo pants, jeans, corduroys or sweatpants
Skirts/skorts/jumpers that do not extend a minimum of 1 inch past the fingertips when arms are at the side
Obtrusive hair accessories or jewelry
Any apparel or footwear that may damage school property
My child is often cold in school. Can they wear a sweatshirt or sweater to stay warm?
Clothing worn at school needs to be uniform approved. We have lots of green, black, and white sweaters to choose from through our vendors. Aspen logo sweatshirts are for Spirit Wear Days only.
What days is it acceptable for students to wear Spirit Wear?
For the 2020-2021 school year, spirit wear is only allowed during distance learning days. Any day your scholar is in the building, they need to be in full uniform. 
What can students wear during Phy Ed time?
We give Middle School students time to change into appropriate exercise clothes before class.  Appropriate clothing items are dark shorts, tennis shoes, and a T-shirt.  As with other times of the day, we do not allow students to wear yoga pants, short/cut off tops, and other items listed as unacceptable.